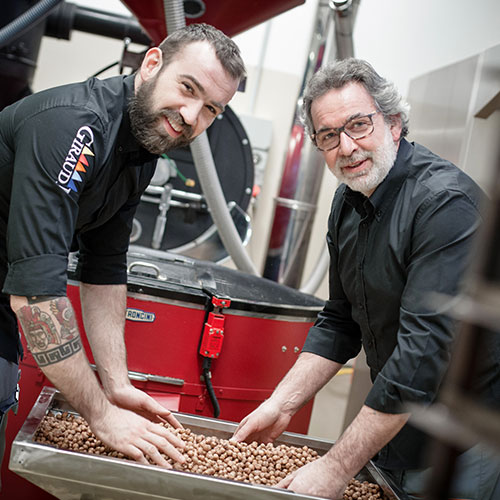 Origin and history
Expertise and experience for over a century.
It all starts in 1907 in Castellazzo Bormida, when Giovan Battista Giraudi set up his own business with a mill and an oven for bread-making; meanwhile Paolino Boidi develops a background as patissier at the Romano Pastry shop in Alessandria and, at the end of the 50s, starts up his own business.
In 1982 Giacomo Boidi, nephew of the chocolatier Giraudi and of the pastry-chef Boidi, brings together both arts, becoming the "Giraudi Pasticceria" owner.
From the middle of '90s years, thanks to reliable partners, encounters and cooperation with relevant figures belonging to the food world, Giacomo Boidi begins to see the first effects of his strength and hard work.